Karen Ardley, Managing Director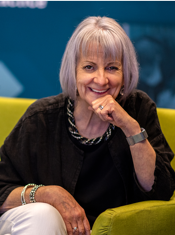 Karen is a highly successful leadership consultant, facilitator, and coach, specializing in all aspects of leadership. Drawing on her wide experience as a teacher and leader in all phases of education, Karen designs and delivers outstanding and inspirational leadership programs focused on change and improvement.
Her previous projects have included working with the education ministries of England, Saudi Arabia, UAE, and Kenya, and the National College for Teaching and Leadership (NCTL). Karen has worked extensively with United Nations over the last twelve years, designing and facilitating leadership and quality assurance programs for over 700 UN schools.
Recent international work has involved teachers and leaders from over 70 countries and KAA work successfully in partnership with several Teaching Schools and Multi-Academy Trusts and individual schools in England.
In 2020 Karen successfully launched KAA Online, receiving global recognition as COBIS Supporting Associate of the year in 2021.