London Institute of Skills Development (LISD) is an approved center of Award and Training in Higher Education (ATHE, U.K), London Institute is entitled to offer British Degree and Diploma programmes not only in the U.K but all across the globe. LISD has more than 11 international Learning Centres in Europe, Asia and Africa, inculcating quality British certifications to the young generation in several flexible learning modes. Through ATHE, LISD is connected with the most prestigious British Universities as their strategic partners. All the courses being offered at LISD are globally recognized. Our certificates can be verified through our online Verification Services while entering the participant-code.
Our primary goal at the London Institute of Skills Development is to impart knowledge with no boundaries and discrimination. We know that different people learn in different ways, hence we facilitate our students with everything they need to succeed right from the outset.
British Degree Programmes
British Diploma Programmes
London Institute
of Skills Development, UK
Offers
Online Certificates, Diploma & Mini-MBA
Online Courses in Business, Management,
Education and English Language
Accredited By
UK & EU Based Academic Agencies
Learn New Skills
Get your Certificate/ Diploma
Enhance Your CV
100% Online
100% Self-Paced
Better Job Opportunities
Affordability Guaranteed
All of our Courses are fully
accredited with CPD points.
Professional Online CPD Courses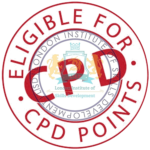 All of our Workshops are fully
accredited with CPD points.

LISD Sponsored International Research Conferences
Non-stop series of Humanities, Management, Science & Technology Research Conferences, Meetings & Workshops organized by London Institute of Skills Development (LISD), U.K.
Our proceedings are also available in Bodleian Library University of Oxford, The Cambridge University Library, National Library of Scotland, National Library of Wales, Trinity College Dublin and The British Library.