London Institute of Skills Development (LISD)
International Learning Centre (ILC) Prague,
Czech Republic
Address: OEAEP sroul.Argentinská 286/38, 170 00 Prague 7 Holešovice
Phone: : +420 774 470 455; OEAEP@OEAEP.CZ.
In collaboration with
OPEN EUROPEAN ACADEMY OF ECONOMICS & POLITICS
Under this collaboration British degree, diploma programs, and LISD-CPD certificate courses and workshops are being offered in East Europe and Russia now!
Who We Are?
Open European Academy of Economics and Politics is situated in Prague. Over the years, we are offering European professional education programs. Now we have collaborated and licensed as London Institute of Skills Development, International Learning Centre, Prague, and offering British professional diploma and certificates to further your career. We offer On-Campus and Online Business and Management professional courses through LISD UK in the English language. For details, please contact the email or the contact number given above.
What We Do
We work with both corporate teams and individuals to exceed their potential in leadership, service excellence, and human capital. Which is important in bringing significant improvements in other critical business areas such as revenue growth and efficient asset utilization. Through innovative training methods, we instill values and competencies in critical areas that can touch individual lives and transform organizations.</p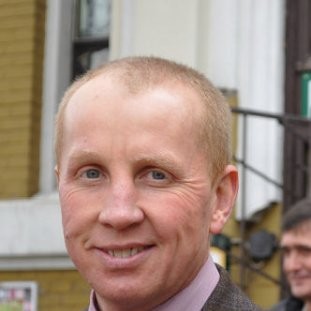 CEO - Ing. Sergey Tarasov, Ph.D
Advantages of studying at OEAEP
(London Institute's International Study Centre, Prague)
Ideal conditions for teaching adults (especially for managers and other employees with experience)
Individual study plans
Minimum math! and fields without mathematics.
Pleasant atmosphere, social and open international environment
Educators with experience in teaching adults
Optional modules offer a further extension of qualifications and knowledge or skills
Possibility of practical use of your skills
Opportunity to gain the qualification of a business consultant
Online student portal, you can manage your work and study easily
Distance form of study. Consultations are taking place in the LISD Center of Prague.
More About London Institute of Skills Development (LISD)- International Learning Centre, Prague (Czech Republic)
London Institute of Skills Development (LISD) is internationally recognized as an elite professional body, uniquely focused on serving the needs of Professionals to grow in career. LISD is a globally recognized brand with a membership presence on every continent. We are proud of supporting and developing those who are responsible for the management and delivery of people development activities.
LISD aim is to position Continuing Professional Development (CPD) at the heart of organizations where they can drive improved performance, deliver business strategy and increase workforce capacity. LISD's slogan is "Career at its Best". This demands that we not only focus on the macro needs of making CPD relevant but also devoting ourselves to enabling individuals to be the best they possibly can be. To LISD qualifications are universally recognized as a benchmark for professionalism, they present the opportunity for progression from Foundation to Advance.
Areas to Offer British Professional Courses:
Management & Leadership
Finance & Accounting
Sales & Marketing
Human Resource Management
Education
English communication
Technology
Hospitality
Health & Social Care