Transform Your Career With IU
How a German accredited degree improves your career prospects: Now is exactly the right moment to kick-start your career or give it the boost it needs. By taking the initiative to further your studies with IU, you can immediately broaden your horizons. We are here to support you and can help you transform your career in multiple ways.
With IU, You Receive
A degree from a highly reputable, fully German accredited university with over 35,000 students.
Flexible study models to learn whenever and wherever even while keeping your full-time job.
Transferrable skills that you can immediately apply to your professional life and any new opportunity.
Knowledge and understanding set you apart from the competition and enable career success.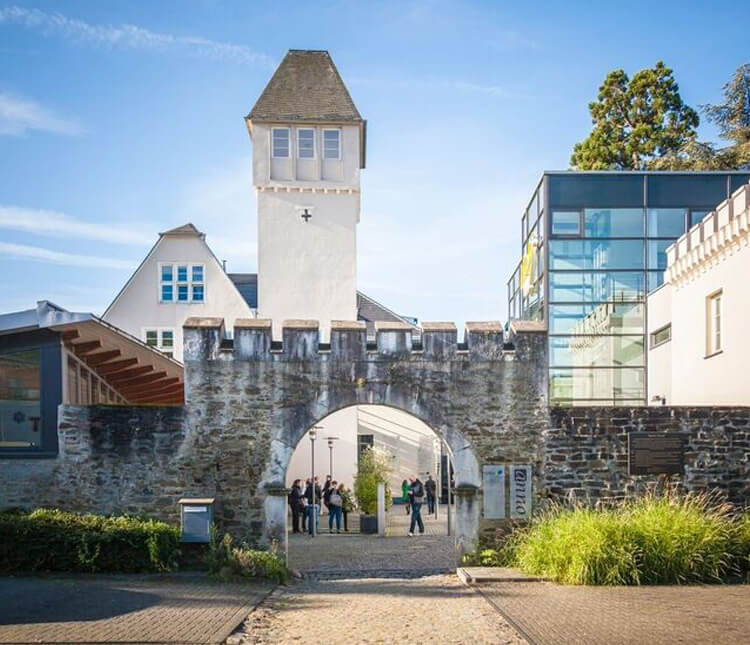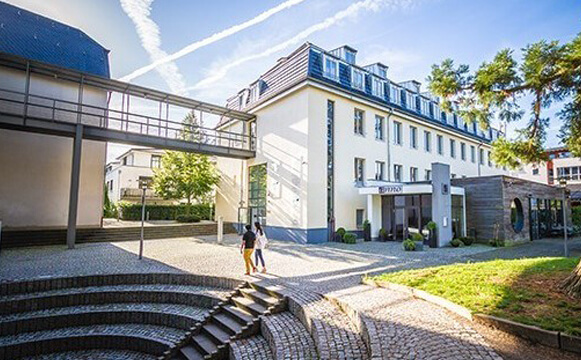 Maximise Your Career Success
The corporate world is looking for globally oriented professionals and motivated graduates. Take advantage of our excellent reputation in academia, extensive partner network, and individual support to build a successful career. By studying with us, online or on campus, you can benefit from:
Boosted starting salaries as a graduate
Higher average earnings as a Master graduate throughout your entire career
Improved credentials and interpersonal skills
An expanded network of international contacts and a global mindset
Qualifications much desired in the German and European markets
Over time, we have formed trusted relationships with our partner corporations, deepening an exchange of knowledge that directly impacts you as a student. With our practical teaching methods, close collaboration with established companies, and strong student support, we train you to meet the demands of a professional environment — enabling your career success. We are happy to connect with companies, students, and graduates through JOBTEASER.
IU Career Office
Get a great start in your professional life
Our team of professional advisors and educators support you with your search for internships, with job placement issues, and to put you in contact with companies that align with your studies. We organize company presentations on our IU campuses in Bad Honnef and Berlin, carry out applicant training and interview coaching, examine application documents, and offer you personal advice to ensure you have every chance to boost your career.
Even after you have graduated, the Career Office is there for any career-related questions and concerns. In addition, IU graduates can benefit from the ever-growing IU alumni community and participate in a wide range of alumni-focused events.
Support For Your Career
Questions about how to find the right career?
On the path to your dream job, we are here to support you at each and every stage. Our Career Office provides many additional career services for you to take advantage of as a student or graduate.
Career Days
Career Days on campus are a great way to find your career path. Take the chance to mix with potential employers in your industry, talk about internships or job opportunities, and make valuable contacts. Some of our students and graduates have received on-the-spot pledges at these events. Organized by the Career Office with the support of the catering team from Anno Restaurant, Career Days are a fun way to meet contacts of all kinds in a positive atmosphere.
In Germany, skilled professionals are in high demand and around 20% of the German population has a migration background. The country is welcoming to educated immigrants and offers the EU Blue Card scheme for residency. And, post-study visas are available: If you choose to carry out your last semester in Germany, you have the chance to remain in the country for 1.5 years after graduating to search for a job. With our campus programmes and the opportunities we provide for online students to also spend semesters in Germany, you boost your chances of finding a career here in Germany.
Our graduates are in high demand across the world: General management know-how is becoming more and more important in today's business climate. Our graduates boast intercultural awareness, excellent English skills, and extensive knowledge of general management, opening the door to exclusive positions. This gives you the best start for a career in various fields and industries.