Level 4 & 5 Diploma in Hotel & Hospitality
£ 2500 per level or £ 4500 for two levels together
Progress onto University final Year
Prepare for an exciting career in the hospitality industry through the online Hotel Management course.
Students on our online Hospitality Management program will undertake a Level 4/5 240-credit course, designed to prepare students with the skills needed to be a competent employee in the hospitality industry. During the Hotel Management program, students will have the ability to access tutor support and webinars, a social learning forum, and additional materials to help in the completion of their diploma. For more information on the support available to students, visit our Student Resources page.
Each module consists of 40 guided learning hours of material with an additional 30-50 hours worth of optional materials that comprise of recommended exercises, recommended readings, Internet resources, and self-testing exercises.
Upon passing the online assessments and written assignments, students will be awarded an ATHE diploma and will be able to top up to a bachelor's degree.
Level 4 Sample Certificate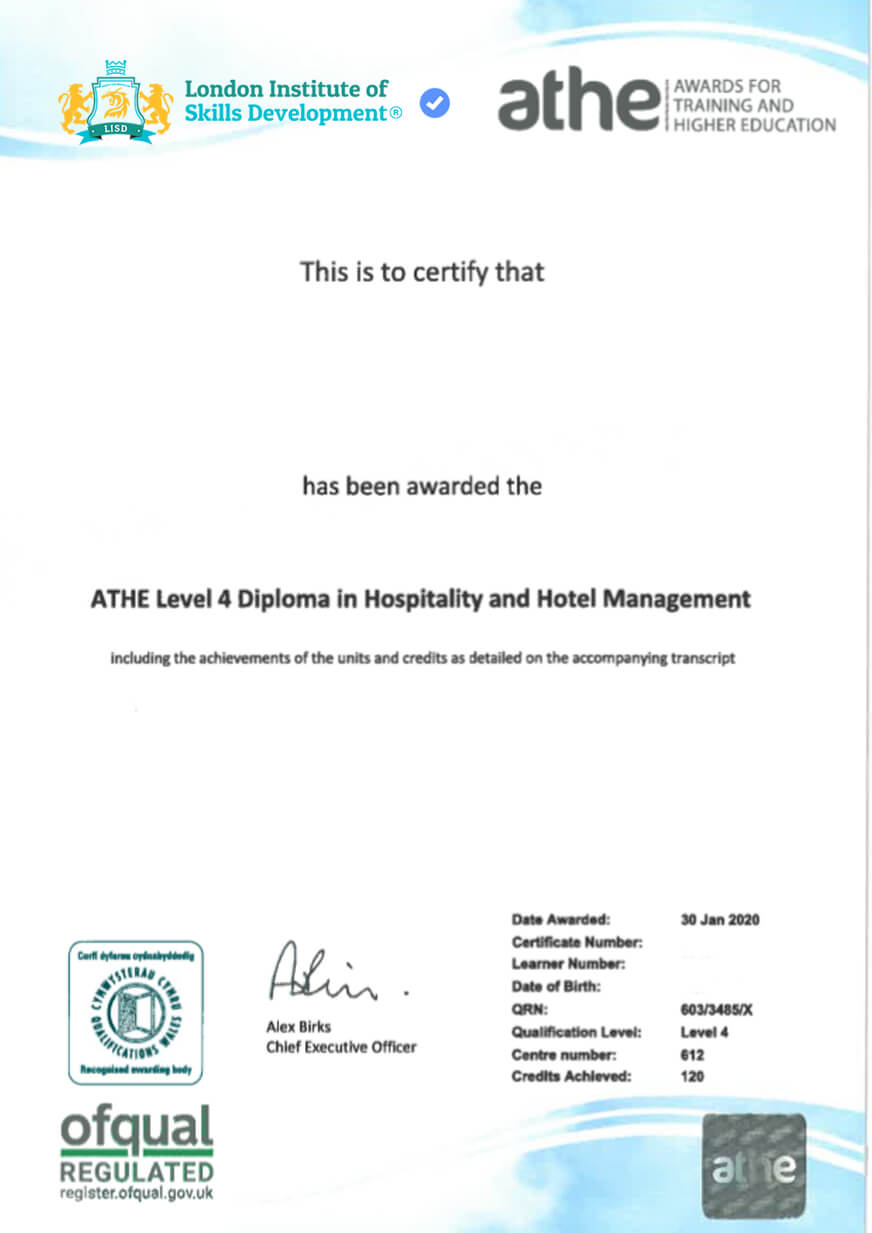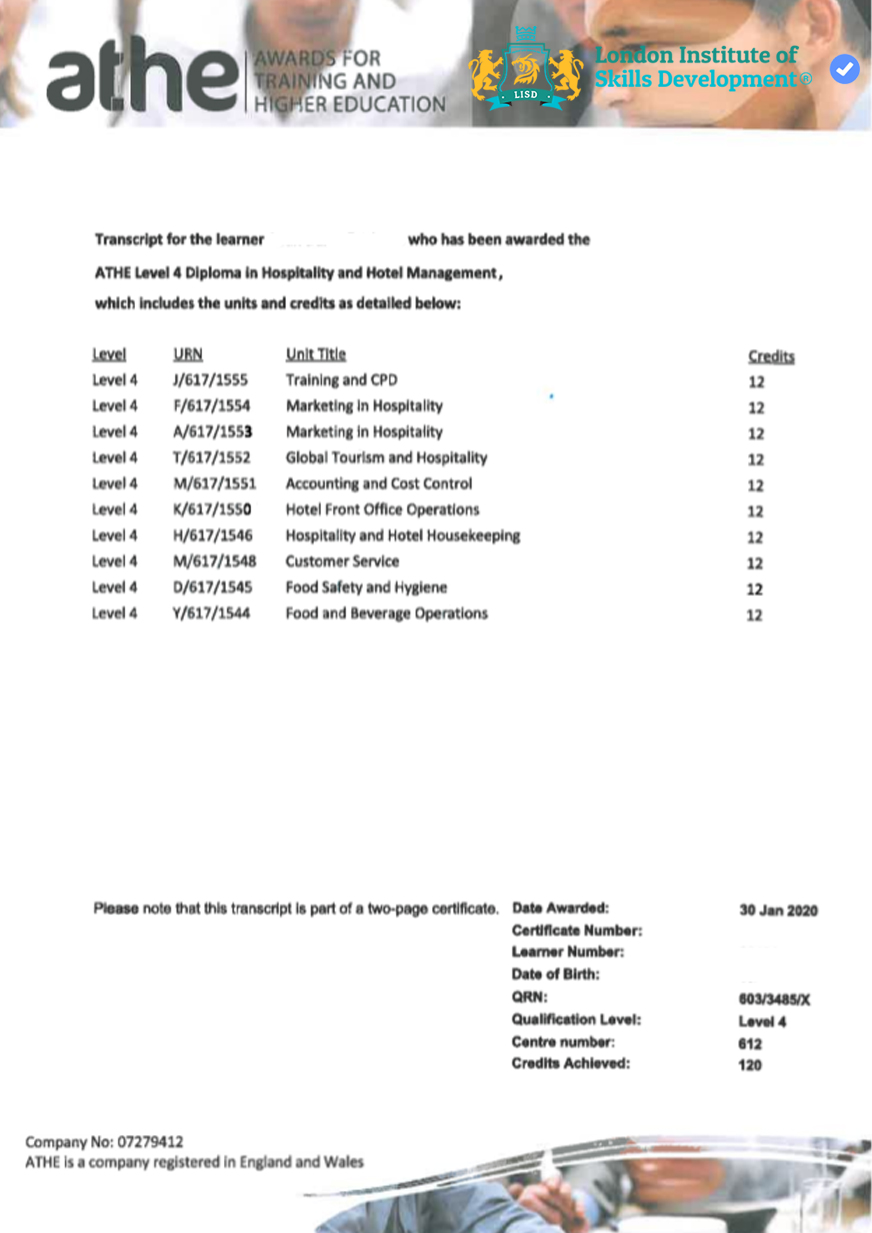 Level 5 Sample Certificate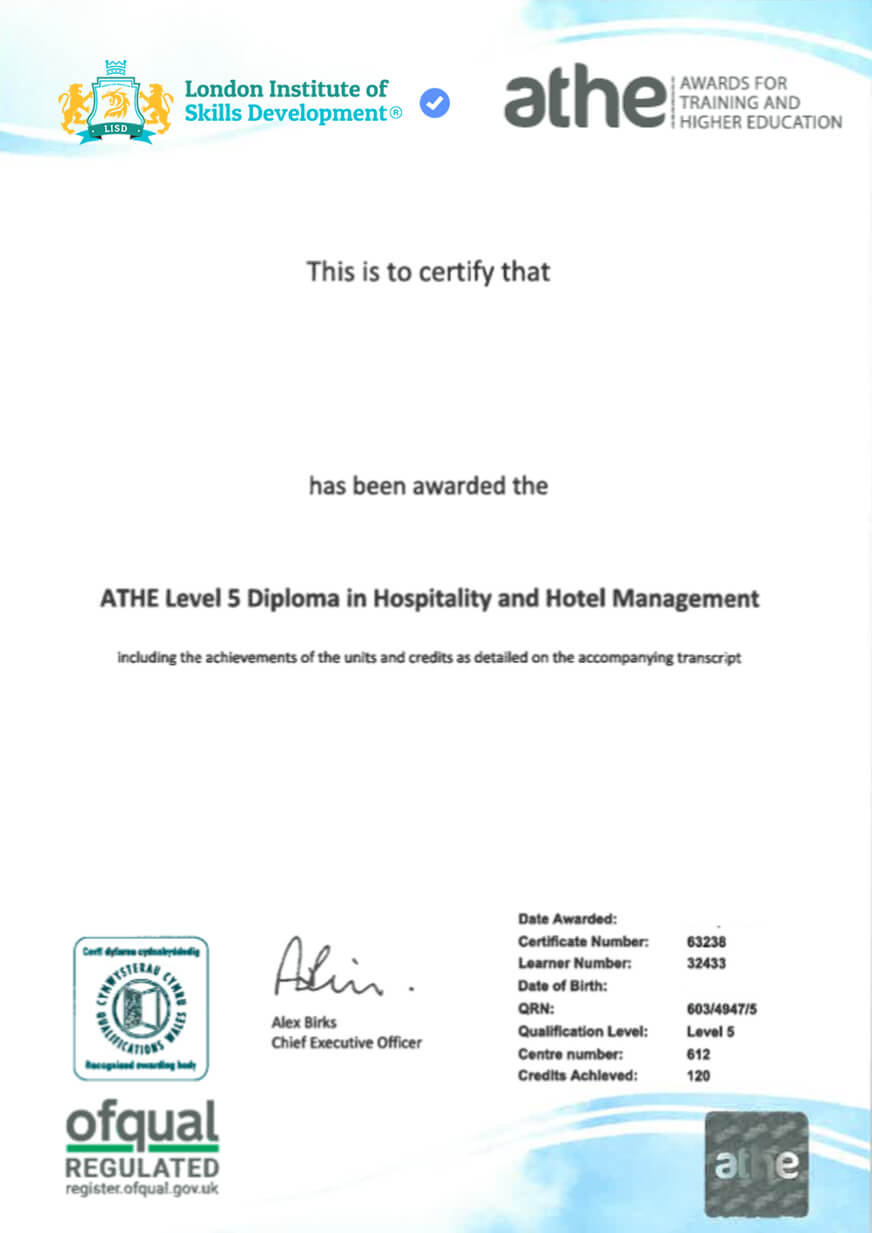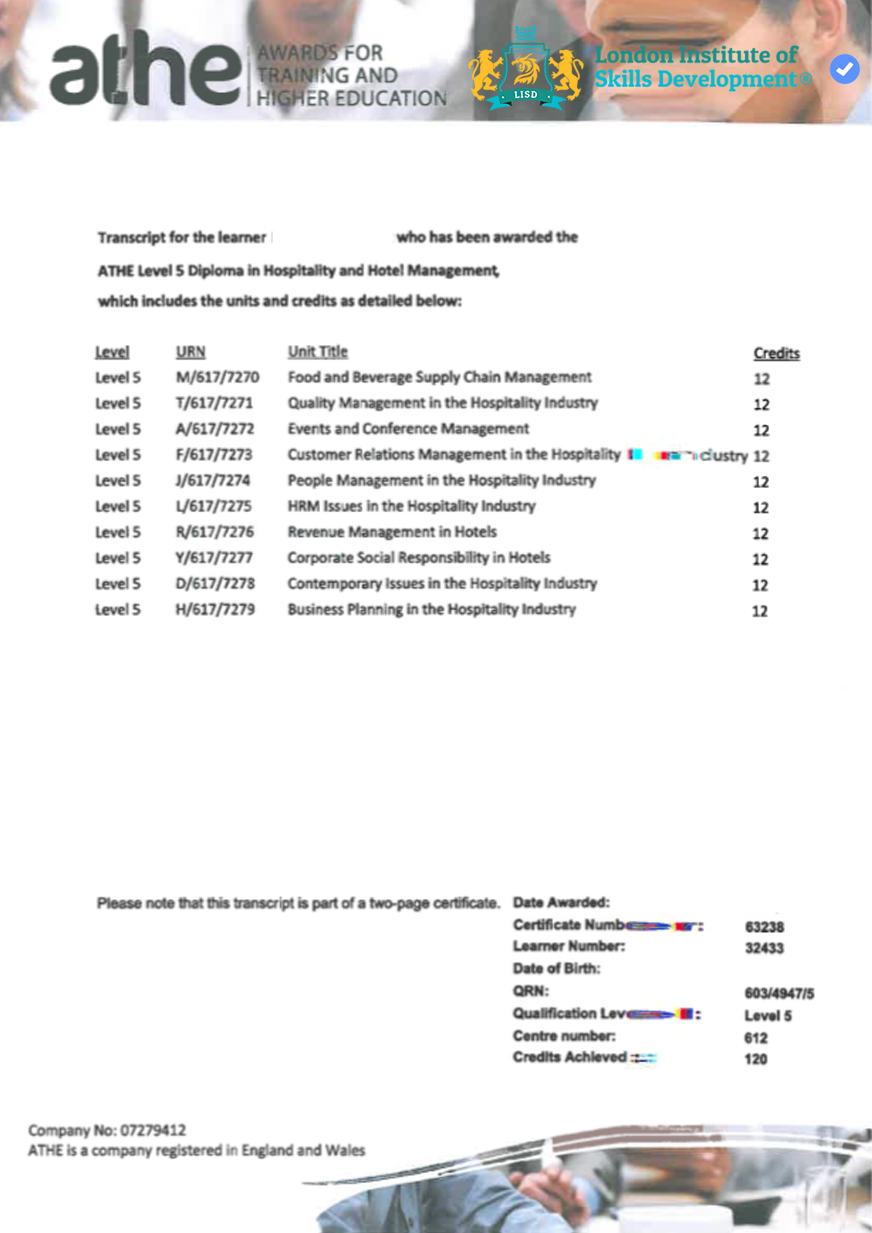 London Institute of Skills Development, U.K